THE IPv4 MARKET IN THE AGE OF COVID-19
Some businesses are shuttering.  Others are seeing a boom. But the IPv4 market seems unaffected by the likes of Covid-19.  Already experiencing a slowdown in 2019, the market continues on the same trajectory through and beyond Q1 2020.
2018 ended with the highest volume of IPv4 numbers ever transferred and block pricing across all segments creeping ever higher.  But the abundant supply of numbers available in 2018 contracted considerably toward the end of that year and into the first few months of 2019.  In 2019, the number of transactions conducted in the ARIN region began to level off, pricing increases across all market segments began to decelerate, and the total volume of numbers transferred dropped by a third.  So far 2020 looks more like the start of 2019 and those quieter years that preceded 2018.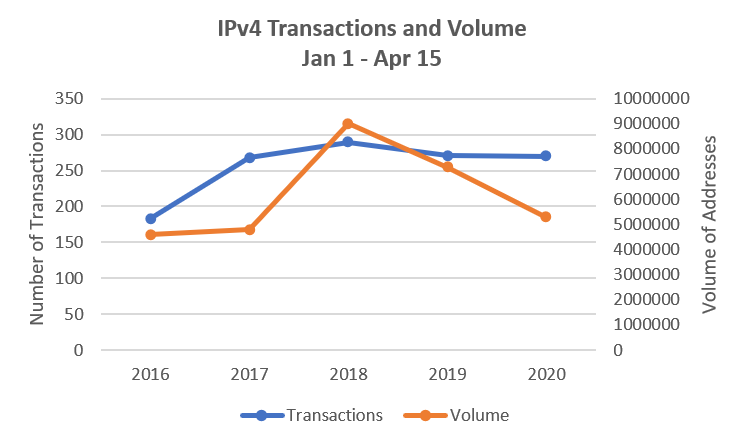 The shortage of large blocks -- which has had a significant effect since 2017 -- continued to influence the market in 2019, inspiring the most /8 holders to participate in any year since the IPv4 market launched back in 2011.  This wasn't the only interesting development from 2019, however.  LACNIC finally joined the global transfer market, and small block trading continued to hold its own, with all signs pointing toward long-term robust performance.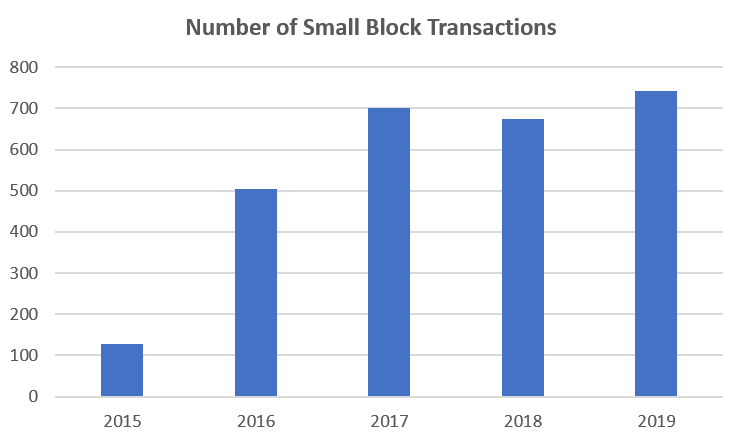 In 2019, many repeat buyers invested in their IP address acquisition strategy and standardized processes, recognizing that market acquisition of IP address space is now core to their businesses.  The result has been less favorable and more inflexible contracting and closing structures.  Also, as address space becomes more valuable, disputes over competing claims of beneficial ownership are on the rise.
The rate of global IPv6 adoption continued to slow in 2019, with stark regional variations, spanning anywhere from near 0% adoption rates in parts of Asia and Africa to over 50% in Europe.  There continues to be no correlation between growth in IPv6 adoption and the North American IPv4 market. This is unlikely to change until IPv6 becomes the dominant internet protocol.  How far down the road that is remains highly uncertain.
For more in depth analysis of the IPv4 market looking back and going forward, you can contact us at Avenue4.